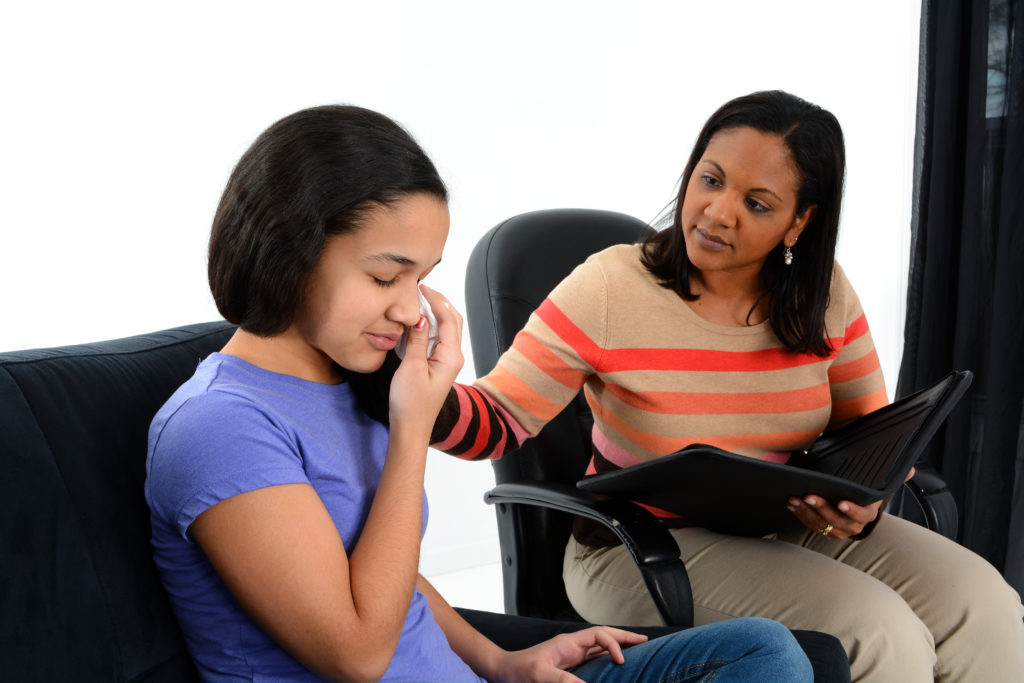 Overcoming Barriers to Mental Health Care
Mental health conditions do not discriminate. In fact, one in every five adults in the U.S. experiences a mental health condition. And one in every five children ages 13-18 has or will have a serious mental health condition.
Anyone can experience mental illness. However, culture, race, ethnicity, gender or sexual orientation can make it much more difficult to get treatment. People from minority communities often experience cultural insensitivity, racism, bias, and discrimination. They may not have health insurance that covers the cost of treatment. They may receive lower quality care. They may run into language barriers. They may encounter stigma in their own family or communities.
Take a Mental Health Test
If you think you may be experiencing symptoms of a mental health condition – like depression or anxiety – you are not alone. Take a free, anonymous and confidential mental health screening that you can share with your doctor or healthcare provider.
Find Help
There are many services and treatment options that may help if you are struggling.
Share Your Story
People of all cultures, races, ethnicities, genders and sexual orientations struggle with mental illness. Sharing personal stories can help us realize we are not alone.
OK2Talk is a safe place for teens and young adults struggling with mental health conditions to share their personal stories.
You Are Not Alone is an open, safe place for people struggling with mental health conditions to express themselves.
#MentalIllnessFeelsLike is a place for people to describe everything from depression to body dysmorphia in their own words.
Learn More About Minority Mental Health
The best way to reduce the stigma around mental illness is to learn more about it. Then share what you learn from these resources:
Sources: Mental Health America, National Alliance on Mental Illness, National Alliance on Mental Health-Washington.