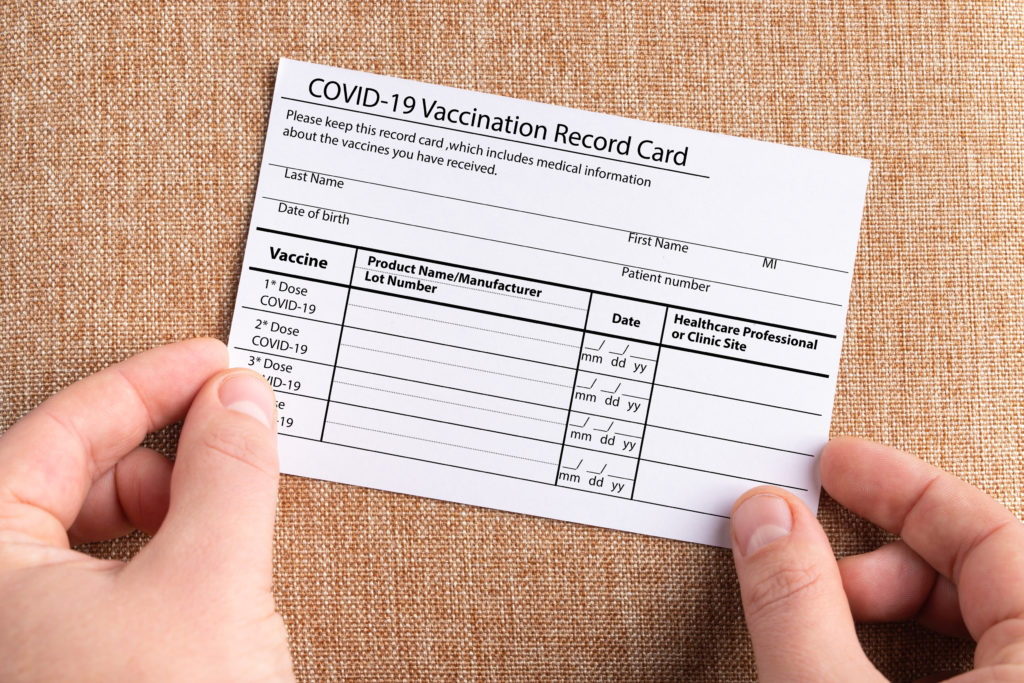 Showing Proof of Vaccination
Some businesses, schools, and restaurants require proof of vaccination. Some locations may only accept one specific type of vaccine proof, so it's a good idea to confirm what kind of proof you need ahead of time.
There are several options for showing proof of vaccination status beyond carrying the paper vaccination card, including:
the MyIR Mobile Certificate of COVID-19 Vaccination (printed or screenshot);
the WA Verify SMART Health Card QR Code;
a printout from the Washington State Immunization Information System;
a verified electronic medical record printout from your medical provider; and
having a photograph of the card on your cell phone.
These options are available to anyone who got the COVID-19 vaccine, including children.
If your child does not have a vaccination card, you can get an official copy through their pediatrician or vaccine provider. You can also set up a family account on MyIR Mobile and add your child's profile.Parents can use any of these methods to access and show their children's vaccination records.
If you lost your vaccination card, vaccine records are available online or by making a written request by mail, fax or email to the Washington State Department of Health at:
Washington State Immunization Information System
PO Box 47843
Olympia, WA 98504-7843
Fax: 360.236.3590
Email: WAIISRecords@doh.wa.gov
If you need assistance getting your records, don't have access to the internet, or need language assistance, call 1–800–525–0127, and press #. You can also access information on how to get your vaccine records here.
Frequently Asked Questions about vaccination verification cards are available in multiple languages here.