When it comes to medical tests, procedures and medications, it's possible to have TOO MUCH of a good thing. The best care is the right care. When you weigh the benefits, risks and costs – physical, emotional and financial, you can then make a choice that's right for you.
During your doctor visit, ask these three questions:
Do I really need it?
What are the risks & benefits?
What else can I do to improve my health?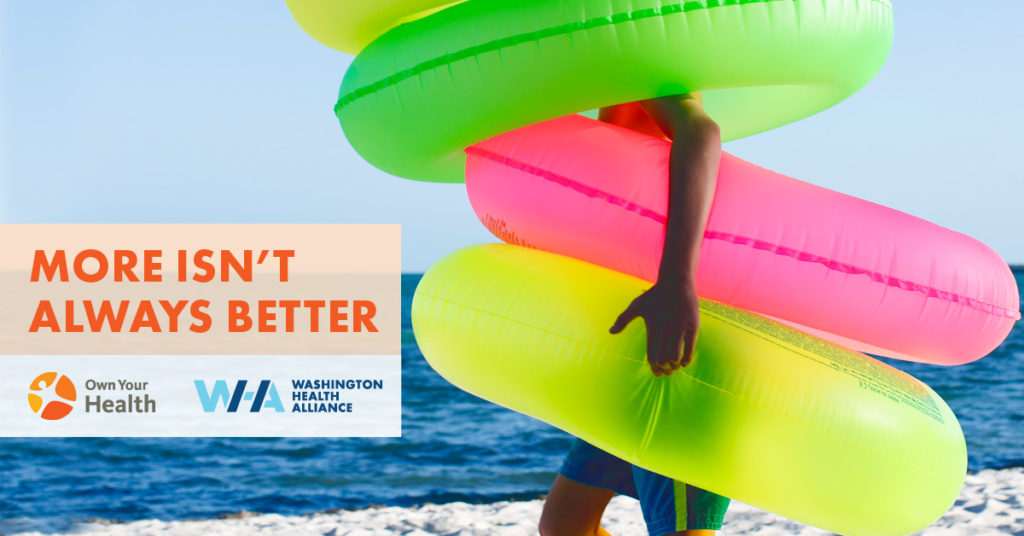 Own Your Health can help you make informed decisions about your health care and talk to your doctor about your health care options. As each patient situation is unique, use the information to guide conversations with your doctor to determine appropriate care for you.