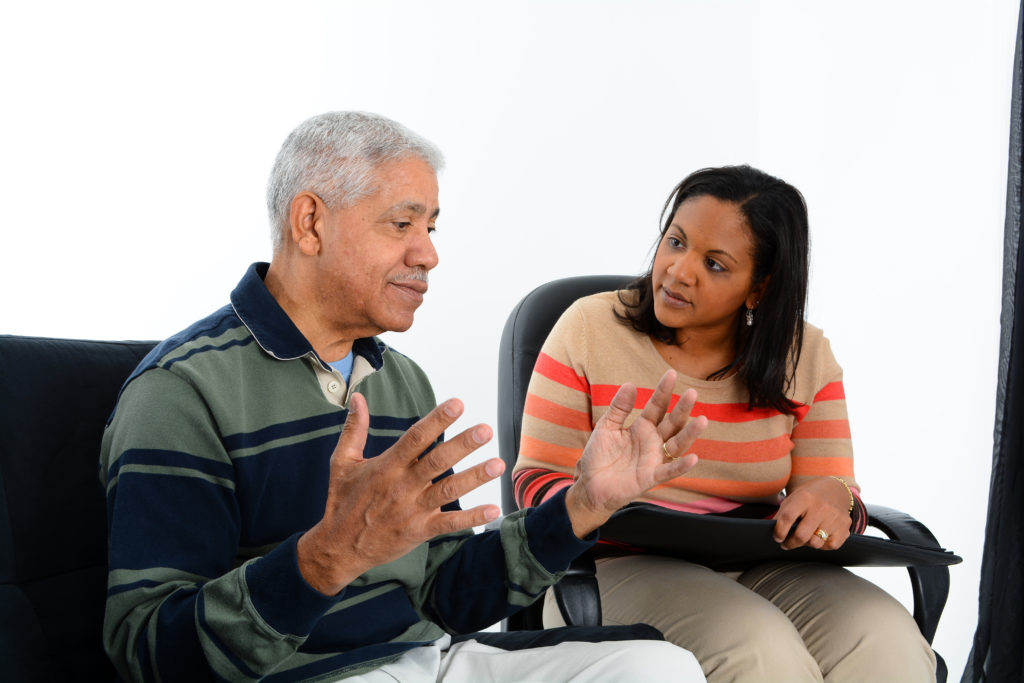 Preparing Yourself for Shared Decision Making
Your doctor knows medicine. You know your own body. It is important to talk openly and honestly with your doctor about your health so you can get the advice and treatment you need. Try these tips to get the conversation started.
Before Your Appointment

Pay attention to what your body is telling you—When you experience symptoms, take a moment to make note of them in detail. Be as specific as possible about the symptom and when it started. The more information your doctor has, the easier it is for him or her to help you.
Create a family health history—Your health history could play a role in what tests your doctor recommends. Use My Family Health Portrait from the U.S. Surgeon General to create a health history to share with your doctor.
Prepare a list of questions—Need help figuring out what questions to ask? Use the Question Builder to create a list before your appointment.
Make a list of all medications you are taking—Don't forget to include over-the-counter drugs as well as prescriptions, vitamins, herbs and supplements. Use this personal medication tracker to get you started.
During Your Appointment

Speak up—Talking about your health issues can be awkward. Even if it's hard for you to talk about personal matters, you should make an exception with your doctor. Your health is too important to keep things from your doctor. Let your doctor know how much information you want and if you have particular needs or values that may affect your treatment plan.
Be a good listener—Pay close attention to what your doctor tells you. You may want to repeat back what you hear from your doctor in your own words.
Ask questions—Keep asking questions until you get the answers you need. Ask for more information if you are confused. It's your health and you deserve answers. If you realize after your visit that you still have questions, call or email your doctor. Keep this handy guide in your wallet: Five Questions to Ask Your Doctor.
Take notes—You have limited time in the exam room. Make it count by taking notes you can refer to later, so you can stay on top of your treatment plan or make any decisions.