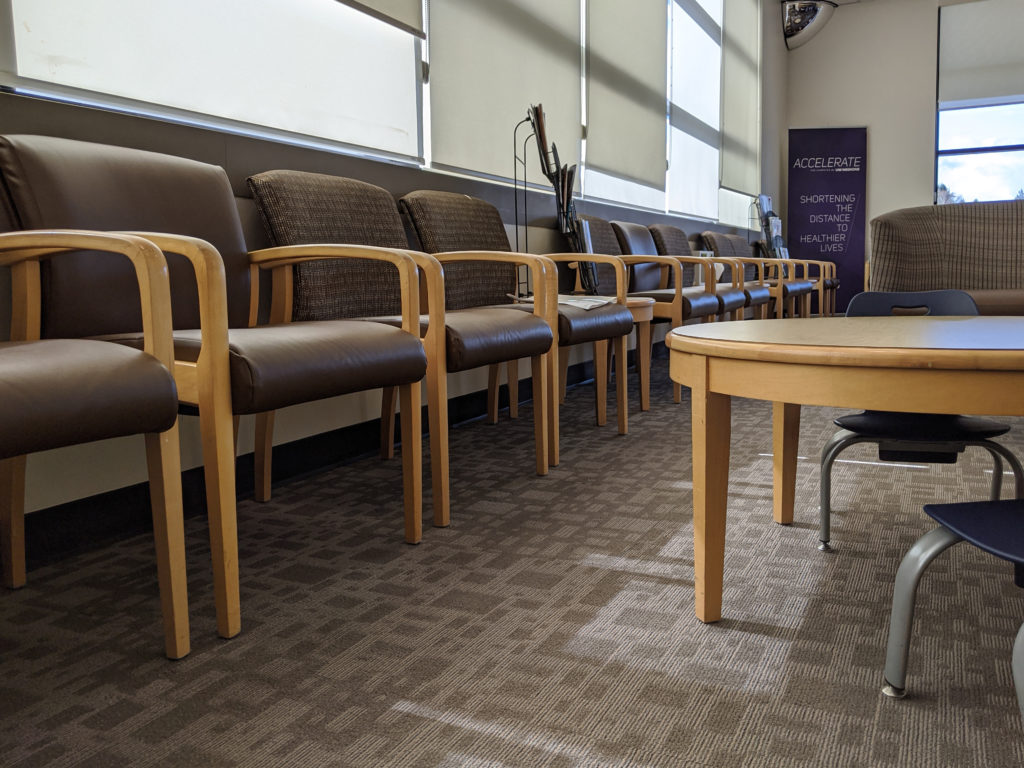 Getting Medical Care Now
We are in the midst of a worldwide health crisis with COVID-19, but that doesn't mean you can or should put your health on hold. It's more important than ever to take care of ourselves, especially if you have an ongoing health concern, such as diabetes or high blood pressure. What should you do if you have a health concern that's not related to the coronavirus? Or what if you or a child is due for a preventive service, such as a vaccine or cancer screening?
The first and most important step is to call your primary care provider's office. Before making an appointment or deciding yourself to skip treatment, ask for their recommendation. They may offer you a virtual care appointment – especially if you have any chronic health conditions that increase your risk of serious illness from COVID-19. Some questions for you to ask:
Can your concerns be addressed with a phone call?
Can you have a virtual visit instead of coming in?
Can you safely postpone treatment?
What are your other options?
A phone call with a doctor, physician assistant, nurse practitioner, or other provider, will help you make an informed decision about how to proceed. You may be able to have your visit and not go into the office.
Virtual Visit
A virtual visit is a good option if you don't need an in-person examination. [insert link to Going to the Doctor Without Going Anywhere]. In many cases, both primary care and specialist appointments can be done through a virtual visit All you need is a connection to the internet and your clinician can invite you to a secure virtual appointment that you can take on your smartphone, tablet, or computer. You can get help here.
Your provider will ask about your condition, conduct a visual examination, provide a diagnosis, and send prescriptions to your pharmacy, if needed. You may also get recommendations for additional care or a follow-up visit.
In-Person Appointment
While it is safest to maintain your distance from health care facilities, you may need to go into the office for an in-person appointment. Here are a few precautions you can take to stay safe at the doctor's office or clinic.
Call ahead. Many providers' offices have implemented new policies and procedures for delivering care to ensure your safety and the safety of their staff. The office may be different, with physical barriers over the front desk or there may not be as many seats in the waiting room They may limit the number of visitors, screen for fever, and require a face mask. Make sure to call and find out what you need to do before you show up for your appointment.
Wear a cloth face covering. Put your mask on when you leave the house and keep it on the entire time you are at the doctor's office. Be very careful not to touch your face. Find out more about safely using a cloth face covering here, including how to make your own.
Keep your distance. Sit or stand in the waiting room as far away from others as possible, at least six feet away, and avoid touching anything.
Wash your hands. Wash your hands before you leave for your appointment and use hand sanitizer as soon as you arrive. After your appointment on your way out, use hand sanitizer again. And when you return home, wash your hands with soap and hot water. It may seem excessive, but frequent hand washing is the best defense against COVID-19.
Emergency Care
Do not ignore urgent medical issues. If you are not sure it is a true emergency, call your doctor's office and tell them your symptoms. They may be able to arrange a same-day visit or suggest that you go to a walk-in clinic. If your doctor's office advises you to go to the ER see the guidance above for an In-Person Appointment. Keep in mind that hospitals are taking steps to provide safe access for care, such as offering separate entrances, limiting visitors, and not allowing staff between COVID and non-COVID care environments.
Most importantly, take care of yourself during this time. Your physical and emotional health are too important to ignore!
Sources: Centers for Disease Control and Prevention, Washington State Department of Health