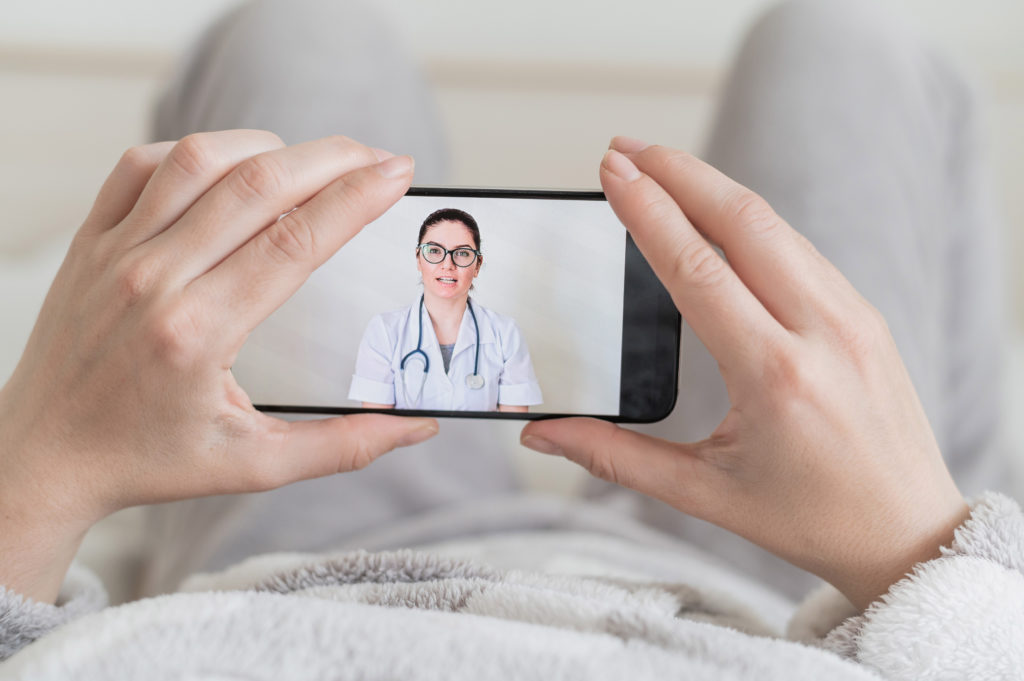 Your First Virtual Visit in 5 Steps
It may seem impossible to have a doctor's visit from your home, but it's much more common these days. With some preparation, you can get the medical care you need and stay safe.
First, contact your health insurance to make sure it will cover your visit. Whether you are a new or returning patient may be important, so be clear about your relationship to the provider and the purpose of the visit. You may also want to reach out to the office first to see how it will classify your visit so you have that information before your call your insurance.
When you make the appointment, be sure to tell them what kind of technology you have, whether it is a phone, a tablet, a laptop, or computer. Ask if you will need to use an app for the visit. If you do, you will need to download it ahead of time. If you don't have a phone, the Federal Communications Commission has a program that provides free or reduced-cost cell phone service to low-income consumers.
You will need to test the equipment you plan to use for the visit. If you are uncomfortable doing it yourself, ask a trusted friend to help. If you are still uneasy, you could ask him/her to join you during the visit to help with any problems you may have. Just be sure to mention that they are with you at the start of the visit. Consider this option carefully, however. You may not want someone else there if you are going to talk about deeply personal subjects or if you have a physical condition that requires taking off your clothing. Make sure your device is fully charged and you have good internet service.
Preparing for a virtual visit is really no different than if it was in-person. It's a good idea to have:

your insurance or patient information in easy reach;
a list of your chronic conditions and current medications;
a list of your symptoms and concerns;
a list of your questions (big and small);
a comfortable & private place to sit where you can prop up your device so that your face is clearly visible and be sure to speak clearly during the visit; and
a pen and paper handy to take notes.
After the visit, follow up with your care team on how it went for you and what could be improved. Who knows, you just may find that the convenience of a virtual visit works better for certain types of medical care. And, if it turns out that you have to see a health care provider in-person, be sure to take the appropriate steps to do so safely.
The most important thing you can do is to keep yourself healthy.