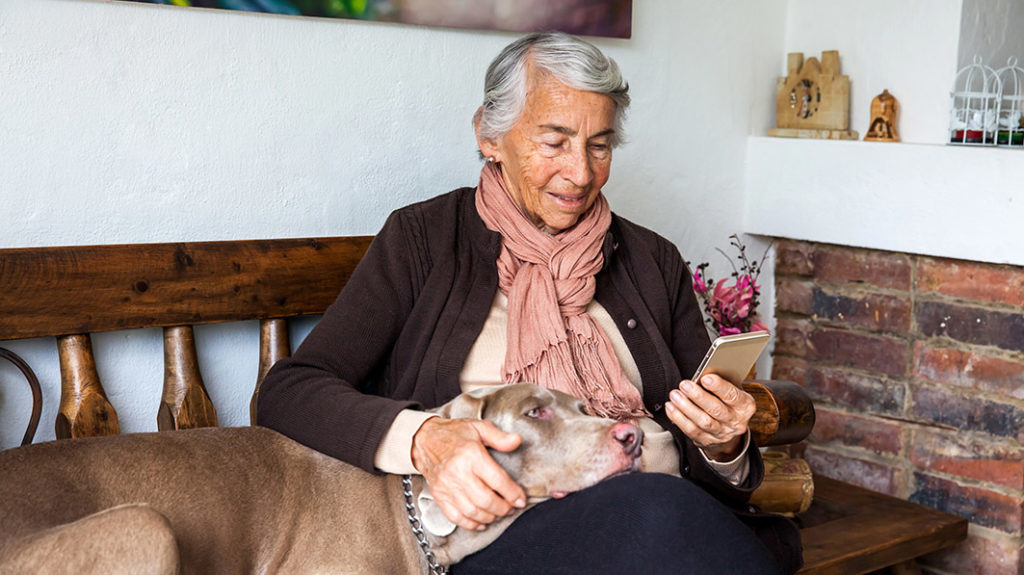 Caring For Family From Afar
While we're social distancing to lessen the burden on the health care system, care giving hasn't stopped. Before the pandemic began to take hold of regular life, many of us played vital roles in supporting sick or elderly family members living across town or across the country.
Now that dropping by to visit with an elderly relative or driving an ailing family member to a doctor appointment isn't possible, we need to find ways to provide support and care from afar.
Here are five things you can do to provide care while practicing safe social distancing:
Check in more frequently
In the best of times, loneliness and isolation can be significant challenges for many seniors and others living alone. Social distancing is making many people of all ages feel lonely and isolated, but for those with limited physical mobility, increased vulnerability to infections, cognitive decline, and chronic health conditions, the risk of medical problems and depression is much higher.
You can support your loved ones from afar by scheduling daily or weekly phone call or video chat. See if you can have some virtual fun. Consider doing an activity together while on a video call like cooking, doing a crossword puzzle or streaming an online exercise class.
Create a team
It is likely you may not be able to do everything on your own. Now is a good time to consider bringing in outside help. The AARP has a toll-free family care giving resource line for people taking care of a loved one: 1-877-333-5885. They can suggest resources on a wide variety of topics from financial issues to medical, home and long-term care to long-distance care giving.
You may want to consider finding a geriatric care manager to help with an elderly parent, or look into whether the services of a patient advocate might help. To find a health advocate in Washington state, start by checking the Health Advocates Directory.
Use telehealth and internet tools
Many major insurers, health care organizations, and even small doctor's offices now offer patients the option of meeting with a doctor virtually through a secure online portal. For patients with compromised immune systems, staying out of medical facilities as much as possible is especially important. It will help if you already know your options and how to connect virtually before your family member needs an appointment.
One thing you can do from afar is to gather together all the telehealth information from your family member's medical providers so you know how it will work. In some cases, you may need to register or set up an account first.
Stay in the loop
Scheduling a regular care management communication with everyone involved in your family member's care can help keep you in the loop even when you can't be there in person. Gather together your loved one's local caregivers and health care providers via conference call, organization apps, group emails or social tools like FaceTime, Zoom or Skype.
Try an online scheduling tools such as Lotsa Helping Hands to make it easier for you and your team to stay current on who's doing what and when.
Don't forget about yourself
It's easy to be swept up into the ever-changing to-do list of care giving, and things are especially nerve-wracking right now. But your mental and physical health are vital, too. Be sure to schedule some time for yourself. Take a walk without your cell phone and appreciate the sights in your neighborhood. Spend some time on the phone or video chat with a friend. Whatever gives you a boost is the right choice for you.
We're all in this together, and the people who rely on you most need you healthy and well, too.
Sources: National Institutes of Health, National Patient Advocate Foundation