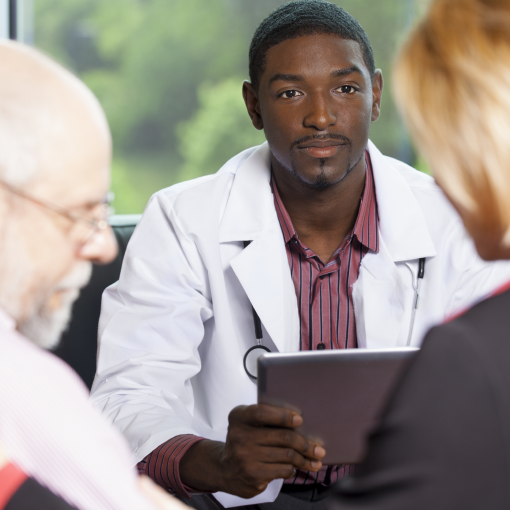 The Best Ways to Help Others
Do your homework.
The more you can learn about a particular health concern, and the best places to get care, the better you will be able to speak on behalf of someone else during their appointment. You don't have to be an expert, but it benefits the person you're advocating for to know the basics.
Take an active role.
Ask yourself what you hope to accomplish for your loved one, and note any barriers and possible solutions. Be specific. Good care and a good experience is your overall goal, but what are the specific tasks you need to do to make that happen? Consider writing out your plans and having a conversation about needs and concerns with your loved one. Keep following up until you get your questions answered so your loved one can get the care they need.
Find out who may be able to help.
Advocating for someone else is more effective if you have allies. It maybe someone who has expertise in the health condition you are dealing with or in advocating for people with that condition. Remember, being a good advocate does not mean that you have to do everything on your own. If your loved one is in the hospital, social workers can help coordinate care and find options for you. Support groups can be another good option if you feel like you need encouragement from people going through the same things.
Ask questions and take notes.
If something is not clear to you, ask for a better or clearer explanation. Asking questions is a good way to build strong relationships with doctors and can help your loved one stay on top of their treatment plans and health concerns. If you can, prepare the questions before an appointment, and be sure to write the answers down, too.
Keep your documents together.
Keep all your loved one's medical information and treatment details together. Bring them with you every time you go to an appointment or meet with a provider, social worker or other health care professionals.
Remember to take care of yourself.
Advocating for others and managing their health care can be overwhelming. At the end of the day, take time for yourself, too.